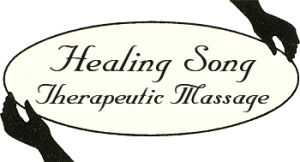 Bea Furman
Licensed Massage Therapist
Serving Jackson since 2002
Office: 1312 Warren Street, Suite B, Room 4
Jackson, Michigan 49203
Phone: 517-990-6913
E-mail: [email protected]
You know you can heal when you follow your heart
Specializing in Swedish · Reiki · Stone · Raindrop · Vitaflex · Deep Tissue Massage
Mobile Chair Massage -- Bring relaxing therapy to your office, wedding or other special occasion
The Benefits of a Massage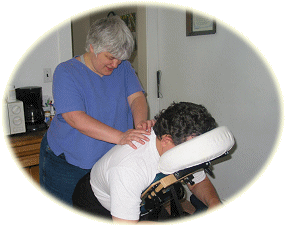 Massage provides relief to people from all walks of life. The athlete, the gardener, the overstressed executive or housewife... secretaries, laborers, waitresses, teachers... senior citizens, the bedridden - anyone can feel a need for a massage. Massage helps relief stress, which can improve your vitality and state of mind. If you suffer from chronic ailments, massage can relieve pain and help heal.
What can I expect when I have a professional massage?
Who will perform my massage?
Your session will be conducted by a certified massage therapist, who has received training in a variety of techniques.
What should I expect during the session?
Your massage session will take place in a warm, comfortable, quiet room. Soft music may be played to help you relax. You will lie on a table specially designed for your comfort. A typical full body massage session includes work on your back, arms, legs, feet, hands, head, neck, and shoulders. You will be properly draped during the session. Only the area being worked on will be exposed.
What should I do during the session?
Make yourself comfortable. The practitioner will gently move you or suggest what is needed throughout the session. Some close their eyes and relax, others like to talk. Feel free to ask questions about massage and the techniques you are receiving.
How will I feel after the massage?
Most people feel very relaxed. Some experience freedom from long-term aches and pains developed from tension or repetitive activity. After an initial period of feeling "slowed down", people often experience increased energy, heightened awareness, and greater productivity which can last for days.
Reiki & Mesothelioma
Studies have shown that Reiki can be extremely helpful to those battling cancer and the side effects of traditional treatments. Other secondary symptoms such as anxiety, depression, and pain can also be treated with Reiki.
We can enhance productivity in the workplace by bringing massage therapy to your office! Chair Massage is a mobile service providing upper body massage - on location. All your staff can benefit from a relaxing session in a massage chair.
Full Body Massage (one hour) - $45.00
Upper Body Massage (30 minutes) - $30.00
Reiki Session - $30.00
Stone Massage - $60.00
Raindrop - $60.00
Vitaflex - $60.00
Chair Massage - $1.00 per minute
Healing Song Therapeutic Massage creates custom blend lotions, oils, sprays, and scrubs for the specific "tastes" of each individual. Please email us for a list of fragrances.